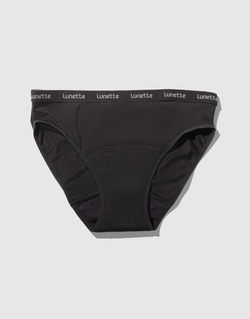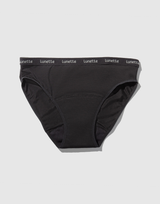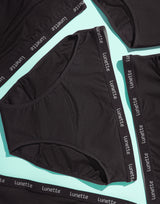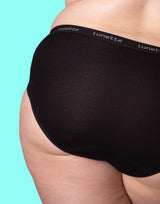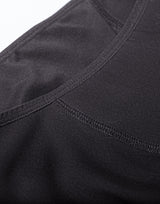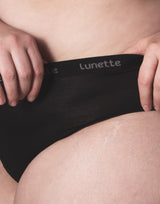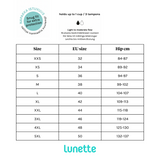 Want period underwear that's as eco-conscious as it is comfortable? Our next level period panties come with a no waste, no leaks, no stress guarantee. 
Keep Flowing 
When you're on your period, you want clothes that are cosy - and your underwear should be no different. We want you to feel secure without compromising on comfort, so these pants have been created with your period and your body in mind. The high gusset and wide waist panel not only protects from leaks but also gives full, supportive coverage - whether you're on the go or in menstruation hibernation mode. And the best, they hold up to one cup or three tampons of blood.
How to use period panties? 
So, we probably don't need to tell you how to put underwear on - but the beauty of these panties is that they can be used however you're flowing. Alone they can handle light to medium flow with no-cup-no-problem confidence, but on your heavier days, you can pair them with your Lunette Menstrual Cup for added security. They can also be worn every day of your cycle, to protect from discharge or incontinence - or simply because they're the comfiest pants you've ever owned. 
What are these period pants made of?
Your period panties are made from Öko tex -fabrics and breathable organic cotton in the gusset - to keep your vulva happy. They are also created ethically in the EU, so you can wear them with eco-conscious confidence. 
Velvety smooth and elastic fabric offers great fit. Organic cotton feels comfortable against the intimate area and wicks moisture fast. Highly absorbent inner layers keeps the moisture in and laminated polyester prevents it leaking through.
95% LyocelL, 5% elastane, 100% organic cotton, inner layer: 90% polyester, 10% polyamidi, 100% laminated polyester 
p.s. If you are unsure of the size, please choose one bigger than normally.