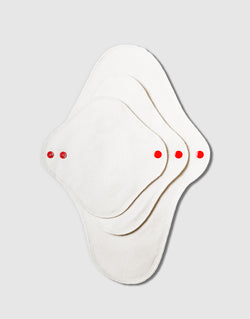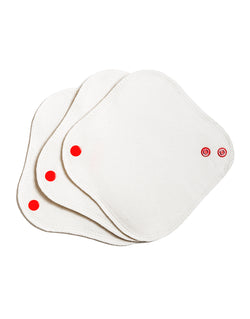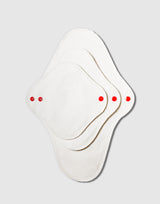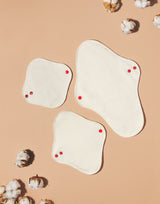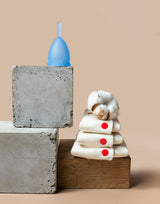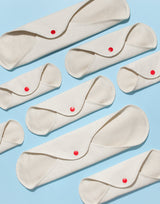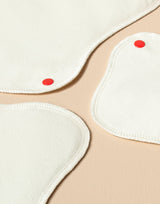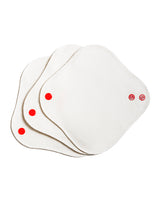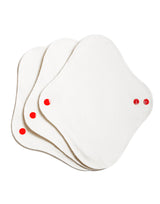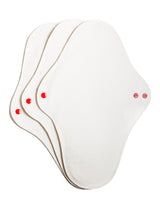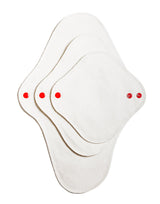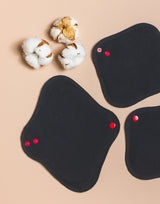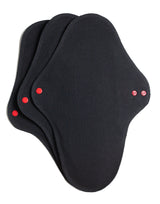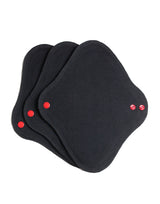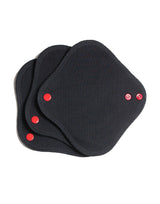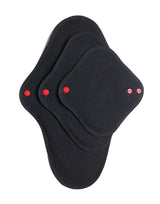 Your vulva is great as it is, and it doesn't need a list of unfamiliar materials rubbing against its brilliance.
That's why we present to you: Lunette Reusable Pads! Finnish-made, organic cloth pads for your sustainable lifestyle needs. They are comfy and eco-friendly menstrual pads, made with soft organic cotton fabric, bamboo viscose for great absorbency and a layer of waterproof coated PUL-fabric to block moisture. All fabrics are Öko-tex 100 certified.
Use for periods or together with your menstrual cup, for minor bladder leakage or for postpartum comfort – it's a versatile companion that has you covered! Change the pad depending on your flow, toss it in the wash and you're good to go for your next cycle.
Lunette Reusable Pads come in a three-pack of the size of your choice; mini, medium and maxi OR an assortment pack of one size each.
Created with sustainability in mind, quality at hand and your comfort at heart.
Instruction for use:
Wash before first use
Wear with the tag facing your underwear
Store the used pad well-aired
Rinse with cold water after use or when possible
Machine wash in 40-60° without fabric softener
Plastic snaps are nickel-free